Getting Engaged At Disney World

Fun
20-Oct-2018
---
Our September 2018 Disney World trip was going to be a special one (she just didn't know it yet). So when I was pricing up the holiday, I decided we should go the extra mile and make it 3 weeks. The (now) fiancée loves Harry Potter, so I thought I'd arrange a week at Cabana Bay for some Universal and shopping time before we get into our 2 weeks at Disney World where we can stay trapped in that delightful bubble.
I decided I was going to pop the question a month or so before booking the trip, and as "Disney World is life", I wouldn't want to do it anywhere else. Deciding how I was going to do it was the biggest decision I had to make.
Picking the ring wasn't too difficult. As I would be proposing in Disney, I had to find a Disney themed ring. Luckily, there is a good portion of Disney's Enchanted Fine jewellery selection available here in the UK (link at the end of the article). Thankfully, they are really nice rings.
After going to look at them in person, I decided on the Belle ring. It has a mix of white gold and rose gold in the inner band, with a rose under the diamond. And boy, does it sparkle!
Now, because I have no experience buying engagement rings, I wanted to play it safe. Getting her ring size was rather easy. It was her birthday earlier in the year, and I said something along the lines of, "I found a really nice necklace that you'd like as a present. But it's a set and comes with a ring, but the ring looks pretty tacky, what's your size? I might as well get it so it fits as it comes with the set anyway."
Reading this article now about a Disney engagement that sentence may seem very obvious, but thankfully she didn't catch on to what I was really doing at the time. Of course that set didn't exist at all.
When it got closer to the holiday date, I ordered the ring. However, I didn't want to take any chances. So I arranged to pick up the ring just before departing for our Disney World holiday so I am within the 30 day return period still when we get back. It's easier to exchange it if its not quite the right size than it is to get it adjusted. And as we were going for 3 weeks, that window was narrow!
My next hurdle was getting it to Disney World without her finding it. Especially as our first week was going to be spent at Universal's Cabana Bay resort.
In all the years I've been to Disney World, I have never once been randomly picked for a security check at either airport. And I just knew if it was ever going to happen, it's going to happen when I'm taking and trying to hide an engagement ring in my hand luggage. I told her that if I get security checked to just do exactly as I say. Thankfully, I didn't get checked, but if I did I would have told her to wait elsewhere, which may or may not have gone down well. Again, she didn't catch on, even though that request was out of the ordinary. To be fair, she was infatuated with a Chinese woman trying to get through airport security with a hand luggage case full of liquids, toiletries and make up.
I got it through Gatwick and Orlando the other end, phew! We checked-in at Cabana Bay and I casually put the ring into the room safe. I couldn't have her going into the safe and finding it, and as Cabana Bay's safe is a 4 digit number lock, I just kept the number to myself. In previous years (at Pop Century anyway) the safe had a key, and she'd always keep it in her bag when we were in the parks. And once more, not once did she question the fact I always offered to put stuff away for her in the safe, when she'd usually just access it when she wanted it (she's not as stupid as all this makes out). Perhaps I suddenly desired to be more polite?
It came to the big day! The first full day at Disney World was when I planned to pop the question. I already had California Grill (and Minnie van transportation) all planned for the evening.
If you look up online ways to propose at Disney World, there are plenty of different and unique ways to do it. The most popular of course is doing it front of Cinderella's castle. And as cute as that is, it's a bit predictable, and I didn't want to do it that way. I also didn't want to do it the traditional way of getting down on one knee at a restaurant or something.
Epcot is our favourite park, so I made an effort to try and plan to do it there.
I originally planned to do it front of Spaceship Earth with a Photopass photographer to capture the moment. But the idea of doing that sort of faded over the few days prior. I wanted to do something a little more, let's say, fun. And something that'll make the gesture last a bit longer than it normally would.
So as the first Disney morning arrived, we made our way to Epcot for rope drop. I had one last hurdle, which was the metal detector and bag check. Other than perhaps Hollywood Studios, the same metal detectors are used for everyone. When you enter Epcot, people with bags go straight ahead (as she did) and people without bags go off to the right (which I did). I got to the metal detector, took everything (including the ring box) out of my pocket and put it in the tray and walked through. I went to grab my things and the security cast member said "is that what I think it is?" I said "it sure is", he replied "very nice" and smiled.
We arrived at the front of the park waiting for it open, and I suggested that instead of going to Test Track, Soarin' or Frozen (which is the only sensible thing you do if you're there for rope drop) we go to the Epcot Character spot first. She was a little confused, but was up for it. I said it'll be good to get some photos before we get all hot and sweaty from the Florida heat.
We headed up to the character spot while the rest of the crowds veered off to Soarin' or Test Track as I was enduring a massive ring box sized bulge in my shorts pocket. We got in line, and thankfully we were the only ones there! We were waiting there for about 5 minutes as more people came in behind us. I was really hoping to be able to do it without an audience, but it was fine.
I'd never done the Epcot character meet before, as we save most of our character meet sessions for the character restaurants. I knew Mickey, Minnie and Goofy where in there, but I wasn't sure what order they were. Thankfully, Mickey was first, as that was the mouse I wanted to see.
I told her to go give Mickey a hug, as she finished the hug she was facing the other way, I told Mickey I'd like his help with something and before she turned around I got the ring out my pocket and got down on one knee. She turned and around and oh boy the waterworks started. I said the magic words, and she nodded her head as her hands were covering her face.
Mickey gave her a hug and then started jumping around and running about. He ran over to Goofy and Minnie jumping up and down pointing to his finger — it was so cute. A little round of applause erupted from the audience behind us and from the cast members and Photopass photographers in the room. Mickey came over and shook my hand and gave me a hug.
We also got to do a kiss shot with Mickey acting all Mickey-like.
While of course she was still tearful we went over to goofy who made a lot of fuss, too. He was grabbing her hand and looking at her ring and making poses.
And of course more hugs with Minnie...
I decided to do the proposal with the characters because they all join in and make a big fuss over it, and it makes the occasion a lot more fun than proposals usually are. Not to mention the amount of photos that gets taken during the process.
We then enjoyed our day at Epcot and headed back to the hotel in the afternoon where we got ready to go to California Grill. We had yet to experience the Minnie Van, so I thought it was the perfect occasion to go there in style. The Minnie Van driver was great and offered to take our picture with the car.
When we got to California Grill the check-in cast member noticed our happily ever after badges and asked what the occasion was, we told her we just got engaged that morning. She got all excited and pulled out another 2 badges and wrote "Just engaged" on them. She congratulated us and sent us upstairs to be seated. As soon as lift door opened, the next cast member instantly said "CONGRATULATIONS". She told us to just wait a few minutes and our table would be ready.
To our surprise, and perhaps because it was a very special occasion, we got an amazing table with the perfect view of the Magic Kingdom.
Our server, Walter, was fantastic. And for those who have eaten at California Grill, you know the food is amazing there. He spread some Mickey confetti over our table which was cute.
We of course enjoyed some champagne while we enjoyed our view.
He also gave us a little celebratory cupcake with our dessert (not that we had room for it).
The rest of the holiday was great as well, as we extended the celebration throughout the whole 2 weeks. We got a lot of congratulations from cast members and guests alike. We had one cast member ask us "how did you do it? Did you do it in front of the castle?". We said no, we did it at Epcot character spot. She replied "oh wow thats so cute, everyone does it at the castle anyway." I love that fact she wouldn't have said "oh everyone does that" if we said we did do it in front of the castle. Bless her!
We got a lot of "OMG LET'S SEE THE RING" and we got a few extras here and there which was nice. At Boma we got a free glass of sparkling wine, at Hollywood Studios pin trading cast members gave us a free pin which was very nice of them.
Disney World is the best place to celebrate something, and all the cast members were great and really made it even more memorable for us.
I guess now all that's left is to plan our Disney World wedding...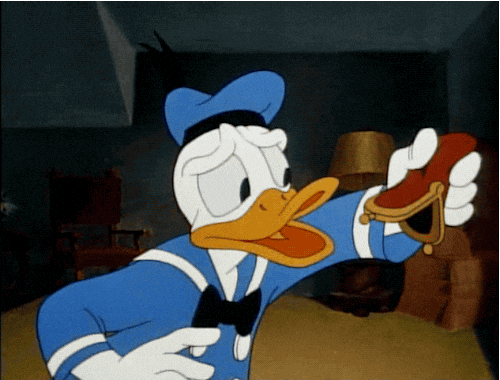 Read next >
Find your perfect Disney engagement ring >>>
Join the FREE Mickey From The UK email club & never miss any of our Disney content
Tick the box to confirm you want to signup to our email club
(Your email will never be shared, sold or spammed as outlined in our privacy policy. Only Disney goodness you'll receive.)
Read Next
---
---
View More >