50th Anniversary Wallpapers Now Available On The My Disney Experience App

News - WDW
02-Oct-2021
---
Disney has released high resolution wallpapers of the theme park icons on the My Disney Experience app for the 50th anniversary. The photos showcase the "Beacons Of Magic" style and there are mobile and desktop versions. Fire up the My Disney Experience app and scroll down a little to find the wallpaper section.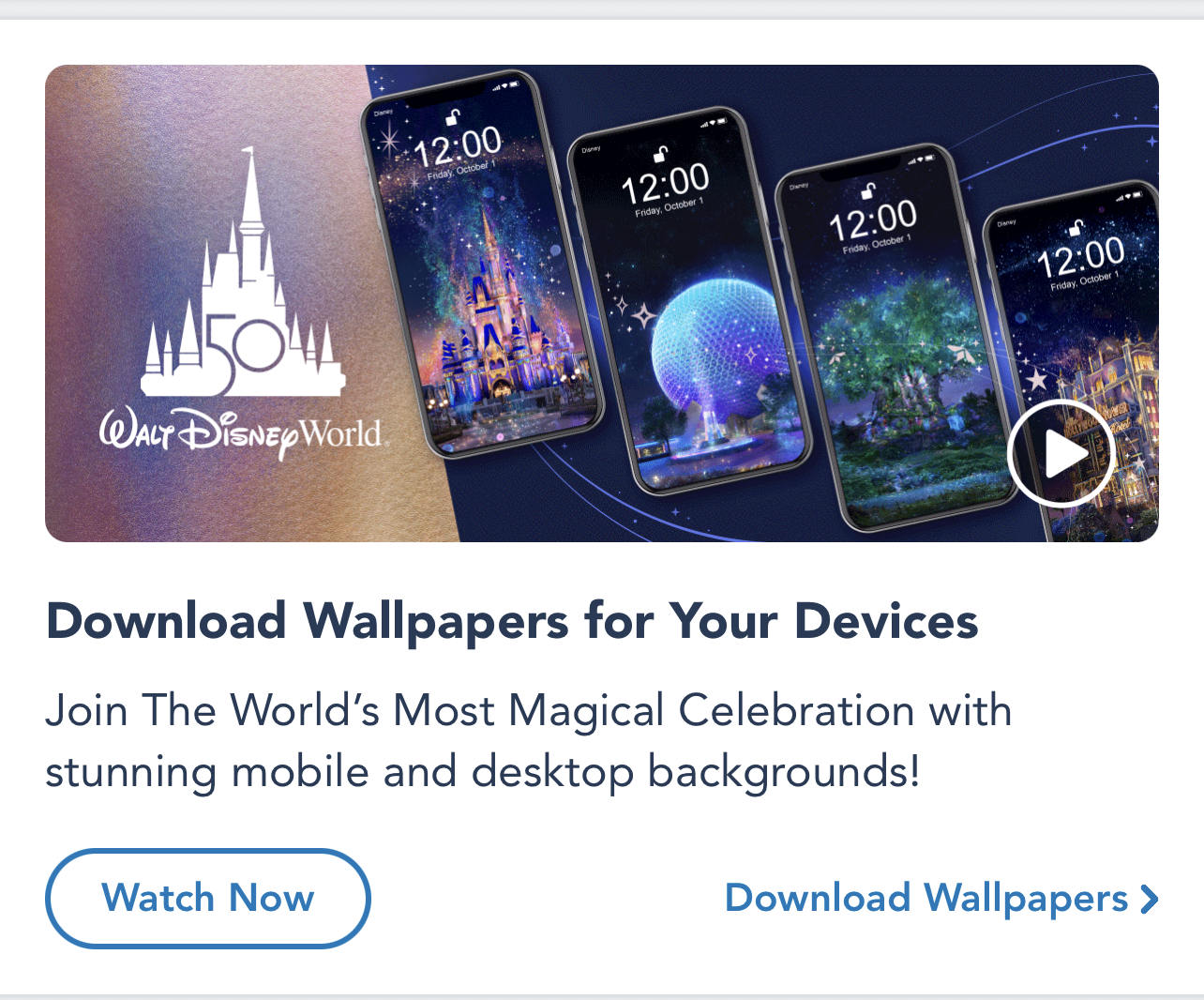 Join the Mickey From The UK email club & never miss any of our Disney content
Tick the box to confirm you want to opt into our emails
(Your email will never be shared, sold or spammed as outlined in our privacy policy. Only Disney goodness you'll receive.)
This article was posted on 02-Oct-2021
Read Next
View More >
---
UK Disney World Community
Who Are We?
---
Subscribe to Notifications
---