| | |
| --- | --- |
| | REVIEW - Monthly Mickey Mouse Memories February |
The February Mickey Mouse Memories collection has been released. This is my review of the February Mickey Mouse Memories plush toy.
---
As I said in my January
Mickey Mouse Memories plush review
, I love good quality Mickey Mouse collectibles. Thankfully, this collection is shaping up to be one of the best collectible releases I've seen from Disney, and this quality continues into February's edition.
February's plush completely sold out online in the first half an hour of it going on sale. There is some demand for these plushies! Sadly, you cannot buy the plush, but the pins and mug are still available (links after the review).
Mickey Mouse number 2 for February is to commemorate Mickey through the 1920s, inspired by lavish art deco architecture. What perked my interest in this whole set was the fact I have a soft spot for Steamboat Willie. Putting aside the fact it's going to be hard to get your hands on these as the months go forward, I am equally happy with this release.
He's made of a different material than the faux leather material used on January's Steamboat Willie, and he's not as soft as he looks, but he still feels like a really good quality well made plush. Some people aren't a huge fan of this look, but in person he really is much nicer.
I would recommend this month's in heartbeat, but as he is no longer available, it would be redundant. You can however, still grab the mugs and pins which are equally as beautiful this month.
The mug this month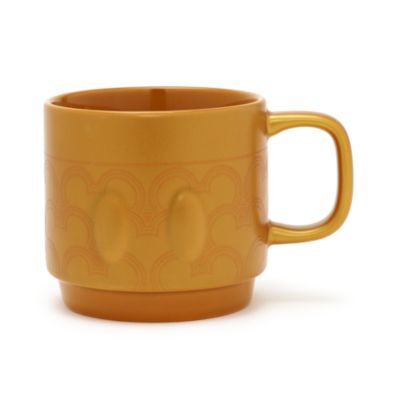 The pin set this month
Click here to get your PIN SET (via official Disney store) >>>
Click here to get your MUG (via official Disney store) >>>
Join the Mickey From The UK email club & never miss any of our Disney content
Tick the box to confirm you want to opt into our emails
(Your email will never be shared, sold or spammed as outlined in our privacy policy. Only Disney goodness you'll receive.)
This article was posted on 20-Mar-2018
Read Next
View More >
---