| | |
| --- | --- |
| | Monthly Mickey Mouse Memories April |
The April Mickey Mouse Memories collection is here! This is my review of the April Mickey Mouse Memories plush toy.
---
This is the 4th edition of the Mickey Memories collection for April. You can read our January review, February review, and March review too (links at the bottom).
Even though Disney reduced the limit to 1 per person (2 per household) this month, it still sold out in minutes. By 8:02am people in the middle of checking out where being told it was sold out. I do not envy being in that situation! Once again I was lucky enough to get through and get mine. Although Disney fans were still
very mad at them once again
, Disney have confirmed from July there will be higher supply, so the war continues for May and June.
Mickey Mouse number 4 for April is to commemorate Mickey through the 1940s, and is a salute to American aviators. This was the one I was least looking forward to, as it seemed very brown and dull. But in person, he's really nice! I'd almost go so far to say he's my second favourite (after Steamboat Willie of course). He's made of the same faux leather material that January's Steamboat Willie is made of, and it's really well made and of high quality.
Here's a picture of the whole gang so far!
Sadly, the plush is sold out. But the pins and mug are still available and linked below.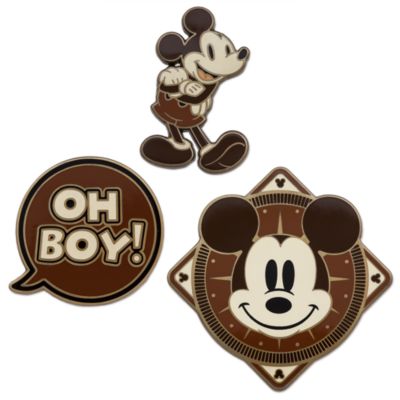 Mickey Memories April Pin Set >>>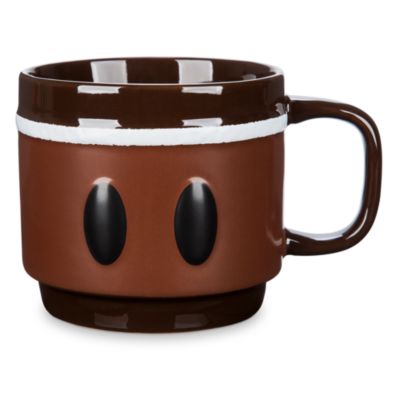 Mickey Memories April Mug >>>
Read Next >
Mickey Memories January Review
,
Mickey Memories February Review
,
Mickey Memories March Review
Join the Mickey From The UK email club & never miss any of our Disney content
Tick the box to confirm you want to opt into our emails
(Your email will never be shared, sold or spammed as outlined in our privacy policy. Only Disney goodness you'll receive.)
This article was posted on 21-Apr-2018
Read Next
View More >
---