| | |
| --- | --- |
| | Mickey Mouse Memories August Review |
We share our review of the 1980s style Mickey Memories plush for the month of August.
---
Number 8 of the 12 Mickey Memories collection is here, and this month is all glitz and glamour!
Another month passes, another Mickey Memories fight has finished. We are in month two of Disney saying they have made more of these plushies, but this month I think the amount of time it was still in stock for was skewed.
The plush managed to stay in stock this month until 8:24 (apart from January, this is a record)! However, due to the recent shopDisney redesign, they completely changed where he showed up. At 8am, the plush (mug and pins) usually show up on the dedicated Mickey Memories page and show up in search, but even when it got to 8:05 he was nowhere to be seen. Thankfully, I managed to rummage my way through the site and actually found where he was sitting. By 8:10 our Facebook page was blowing up with people unable to find him. As I found him myself, I was frantically giving out links that took you directly to his order page (after ordering mine first, of course) to people wanting him. Then by 8:24, he had sold out. Sadly, I think it was a result of people unable to locate him, rather than a sudden extra supply. Make sure you
like us on Facebook
as we will keep you updated and help you as much as we are able.
The August release is inspired by the glam and high fashion of the 1980s. If you liked the incredibly rare January Steamboat Willie plush (which is my favourite) you'll love this month's too. He's almost identical in design and fabric, except he's gold! I much prefer this style of material of the fabric ones (but it's not like I cuddle him to sleep or anything).
Click the images to zoom in and scroll through.
Get Mickey Memories August collection while stocks last below.
Click here to buy your Mickey Mouse Memories: Mug >>>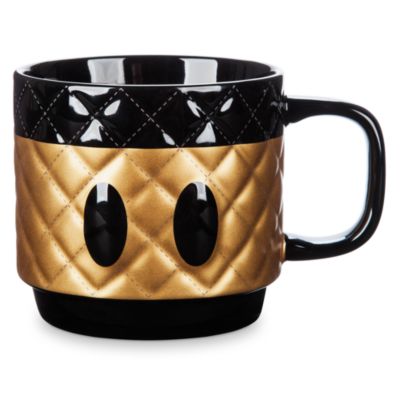 Click here to buy your Mickey Mouse Memories: Pins >>>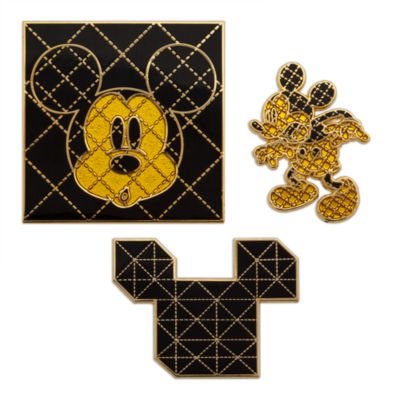 Join the Mickey From The UK email club & never miss any of our Disney content
Tick the box to confirm you want to opt into our emails
(Your email will never be shared, sold or spammed as outlined in our privacy policy. Only Disney goodness you'll receive.)
This article was posted on 21-Aug-2018
Read Next
View More >
---