| | |
| --- | --- |
| | Monthly Mickey Memories July |
We share our review of the 1970s style Mickey Memories plush for the month of July.
---
Number 7 of the 12 Mickey Memories collection is here, and this month he's gone orange!
Disney announced a couple of months ago that the supply would be increased for these high-demand Mickey Memory Plushies from July. This was the first month of a higher supply of these Mickey's. I really like the Mickey Memories collection. It's not very often we get a set of really good quality Mickey's. From February they've been in really high demand and Disney have been struggling to keep up. It's been a frustrating experience for a lot of people who have been unable to get one, and at the same time seeing lots of them being sold on eBay. July was meant to be the start of an "easier time" let's say. Although I still get up at 8am to get one, I was looking forward to not have to fight and luck out if I don't get mine ordered before 8:03.
From what we've been told, most stores have had the same amount, about 30 per store. Although Disney won't say how many are being sold online, I can say the supply has been increased. But it hasn't by much. The website this time completely crashed on me the first 5 minutes, I got my order in at around 6 past and they were sold out by 9 past. Looks like this entire collection is going to be a frustrating 8am experience going forward, and this extra supply didn't really do anything to help that much. What made is worse is the website still can't handle it.
Onto the plush itself, Disney it's themed using its bold colour and texture of the 1970's. And I have to say, he's very orange. He's definitely the brightest one so far, and he's made of mainly soft touch material which is nice. You also cannot go wrong with an outfit full of Mickey heads.
Now we're over half way through, I've began making preparations for how all these will be presented. I'm going to need a shelf!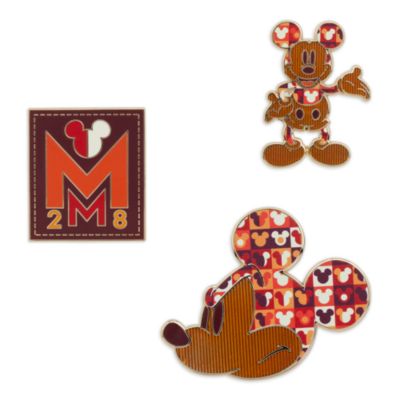 Click here for the pins >>>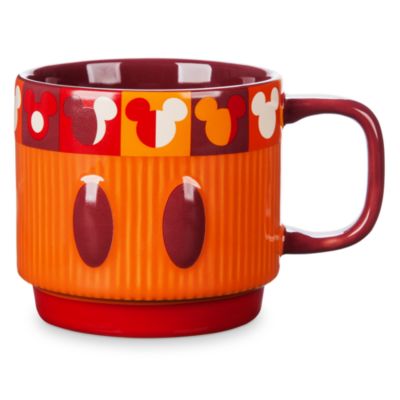 Click here for the mug >>>
Join the Mickey From The UK email club & never miss any of our Disney content
Tick the box to confirm you want to opt into our emails
(Your email will never be shared, sold or spammed as outlined in our privacy policy. Only Disney goodness you'll receive.)
This article was posted on 23-Jul-2018
Read Next
View More >
---