| | |
| --- | --- |
| | Monthly Mickey Mouse Memories June |
We share our review of the 1960s style Mickey Memories plush for the month of June.
---
Number 6 of the 12 Mickey Memories collection is here, and this month he's gone hippie!
As always, these plush toys are selling out in record time and continue to be a vortex of frustration among Disney fans. There was once again a whole host of server errors and lag when trying to make the order and I only just managed to get mine because of it. The second I clicked back from paying it said sold out. I also was told that the Disney official Facebook page started to advertise a 50% off sale at 8am the same morning Mickey Memories was released, I checked it out and they had. Not a clever move when the servers were struggling as it was. There were also some posts about how store policies were annoying people. They were giving out tickets and told those people they could leave and come back when the store opened, which made the people in the queue think they were in the first 30 or so waiting to get one, when in-fact, they were not.
As for the plush itself this month, Disney say it will spread peace, love and freedom with vibrant 1960s tie-dye. And boy does it! I really like this design and he looks great. Although it is the same material as June's, I much prefer this shade of blue and the overall design. This is also the first month where I actually like the look of the mug, I am tempted.
We're halfway through the collection now, and thankfully Disney have said multiple times over the last couple months that supply will be increased from July, let's hope it's increased enough so everyone who wants one has a fair and reasonable chance of getting one.
The Plush has sold out of course, but the pins and mug are still available. Check them out below.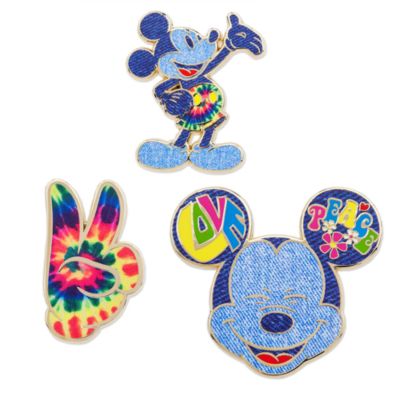 Click here for the pins >>>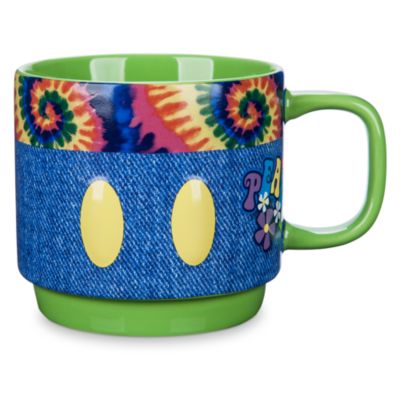 Click here for the mug >>>
Join the Mickey From The UK email club & never miss any of our Disney content
Tick the box to confirm you want to opt into our emails
(Your email will never be shared, sold or spammed as outlined in our privacy policy. Only Disney goodness you'll receive.)
This article was posted on 19-Jun-2018
Read Next
View More >
---